Share
English Civil War Dog Lock Cavalry Pistol ( 17th Century)
---

Other Images: Image 1 Image 2 Image 3 Image 4

Historical Background

This unique pistol is an excellent representation of the evolution of flintlocks. In the collecting world this flintlock is called two names: (1) a simplified snaphaunce or (2) an early dog lock. Both descriptions are in fact correct. To the learned collector, the elements of the snaphaunce are evident in the sear lug protruding though the lockplate behind the cock, and the use of a "buffer" to stop the descent of the cock when fired. The elements for the dog lock are obvious, namely the "dog" or lever holding the cock at the half, and the introduction of a frizzen (replacing the "battery" of the snaphaunce). Therefore this is truly a transitional piece in weapon's technology.


17th century English Cavalry Pistol drill

This pistol saw extensive use during the 17th Century. It is most famous for its use by the Royalist and Parliamentarian cavalry of the English Civil War. Well documented are the many engagements of the war where cavalry played a key role in the fate of a battle. Many of the cavalry "Roundheads" sported a lobster style helmet and cuirass or chest plate, along with "buff" coat made of buff leather from deer, and adorning sashes. However this pistol was not exclusive to the borders of England. In North America, locks of this configuration have been found in 17th Century sites in North America. They likely found a place in the holsters of the cavalry of the colonies.


Cromwell's Ironsides charge Prince Rupert's Horse, 1644 (Graham Turner - image is a link from external site)

Specifications

With it's 16-inch, octagon-to-round barrel, this pistol must have been challenge to wield in the melée of battle. As with all of our flintlocks, this replica is made faithful to those of the period with tempered seamless modern steel (type:BS970 no.080M40) with a threaded breech plug. The lock is made with strong durable springs and has a case-hardened frizzen (hammer) that throws good sparks. We use a industrial case-hardening factory process that makes sparking both more reliable and longer lasting. Presently no other musket provider uses this technique.

As with all our other flintlocks, the vent is not drilled (read details below) so we can ship easily to our door throughout North America and to Europe and the UK. Aside from that they are exactly like the originals. A fine addition to any collection.
English Civil War Pistol:

349.00

439.00 (MTS-017)

- Money-back Guarantee - Shipped to your Door -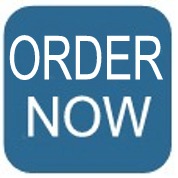 Other Images: Image 1 Image 2 Image 3 Image 4

For shipping costs and other details see our Muskets section

Our Guarantee

If upon receiving your musket you are not completely happy with your purchase, you may return it for a refund. All we ask is you cover the shipping costs. It has to be returned in two weeks of receipt and be in its original state (unaltered and unmodified).

Non-Firing State

We sell historically accurate muskets and pistols in a non-firing state. This allows us to comply with various local, state, national and international firearms regulations, along with shipping company policy restrictions. A certified gunsmith may decide to alter a musket or pistol to a firing state by drilling the vent hole and test firing it. We are not legally responsible for any alteration from its present non-firing state. Please read our Conditions of Use and Legal Disclaimer. The customer is expected to be aware of the laws of their locality that govern products of this nature.

Pistols are considered restricted weapons in Canada and in a number of other countries. Please consult with local authorities before making or converting any replica pistol into a firing state. We are not legally responsible for any infractions or ignorance of the law by the customer.

© Copyright 1995-2018: Unless otherwise noted, all information, images, data contained within this website is protected by copyright under international law. Any unauthorized use of material contained here is strictly forbidden. All rights reserved. Access Heritage Inc (formerly The Discriminating General) is in no way to be held accountable for the use of any content on this website. See Conditions of Use.