Wool Melton Cloth Fabric
for Historic Clothing - Military Uniforms - Renaissance and Religious Order Cloaks - Pea Coats - Winter Overcoats - Santa Claus Suits - School Jackets - Wool accents on leather bags
Excellent wool broadcloth fabric is now available. This wool weighs 24 oz/ square yard, and is an incredible 60 inches (1.524 m.) in loom width. The 24 oz weight was used for both civilian and military outer garments. There are a number of wools produced on the market today, but almost all are made in a suiting weight (16oz to 21oz) and are too light for winter, sea or other heavy coating or cloaks.


Price: 22.95US (26.95CAD) per metre (1 metre= 1.1 yards)
Minimum order: 5 metres per colour (5 metres = 5.5 yards... almost 10% more!).

Question: I have seen this wool fabric before for over $40.00 per yard. How come you can offer it for so much less?
Answer: Through a special arrangement with the mill, we have our wool sent directly to the client from the mill thus saving on warehousing and shipping costs. We then pass those savings on to you.

Question: Can I get samples?
Answer: For $39.50 you get a Sample Package of ALL the colours, along with a feeler swatch. This is the only option offered.


Examples of museum projects using this wool. See our past projects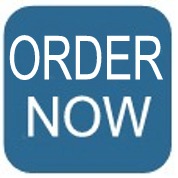 (Please note: Colour images vary depending on your computer monitor settings)

Rifle Green


Light Green


Medium Green


Scarlet


Red


Crimson
(slightly darker than Red)


Deep Purple



Dull or Burnt Orange


Indigo or Blackish Blue


Navy Blue


Medium Blue


Royal Blue


Sky Blue


Purple-red or Deep Crimson



Bright Green
(similar to Pool table Green)


Maroon


Light Grey


Medium Grey


Dark Grey


Black


Deep Yellow


Wine



Oxford Grey



Bright Blue


Natural White


Brown


Purple


Orange


Drab (greenish brown)


Dark Wine



Tan



Golden Tan
(Note: While this fabric is often sold as 100% wool by some retailers, this wool cloth has a minor nylon content, especially at edge to aid the machine to better grab the wool when it is being produced 80/20. )


Historic Uses

The following are other images of some of the same fabric colours but in different light. There are also some suggested uses of the colours in historic garments:

Red (British Soldier uniforms along with French and American lapels, etc.)
Rifle Green (example: Napoleonic 95th Rifles)
Indigo Blue (used by a number of light regiments in Napoleon's army, also by American army)
Natural White (British and American breeches, waistcoats, and forage jackets. Also ideal for French F and I, American Revolution and Napoleonic (1807 regs) uniforms)
Navy Blue (American, French Napoleonic, Royal Navy)
Medium Blue ( good match for American Revolutionary to 1790s uniforms)
Royal Blue (Ideal for 18th Century French uniforms)
Dark Grey (ex. for 1812 Trousers -salt and pepper colour mixture and Greatcoats - 1814 American Shell Jackets)
Scarlet (British Sergeant uniforms)
Black (example: for Napoleonic Gaiters, Brunswick Corps uniforms)
Sky Blue (used by Lauzon's Hussars and Infantry and numerous French Cavalry units in the Napoleonic period, American Civil War)
Light Grey ( common in French greatcoats, colour often used by reenactors for French marines).
Oxford Grey ( Winter trousers of the British Army began to be made of this very dark grey in the 1830s - civilian uses in overcoats and cloaks)
Tan (used in French Greatcoats in the Napoleonic period).

Shipping Information

Wool is shipped by UPS Standard throughout North America. Again this wool is heavy and therefore costs are slightly more.

United States 24.00 on first 5 metres then 1.50 per metre after
Canada 24.00CAD on first 5 metes then 1.50CAD per metre after

(HI, AK and Territories excepted)

Taxes, Duties, Restrictions, etc...

For Canadian residents please add GST or HST depending on your province or territory. For United States residents there is no duty, restrictions, brokerage fees, or taxes on your wool orders when shipped through UPS.

International clients outside North America please contact us for a quote on shipping.

Please Note: Because fabric has to be cut to length required by the client, all fabric purchases are final sale and cannot be returned for refund. This is a standard policy in the fabric industry.

© Copyright 1995-2015: Unless otherwise noted, all information, images, data contained within this website is protected by copyright under international law. Any unauthorized use of material contained here is strictly forbidden. All rights reserved. The Discriminating General is in no way to be held accountable for the use of any content on this website. See Conditions of Use.