Share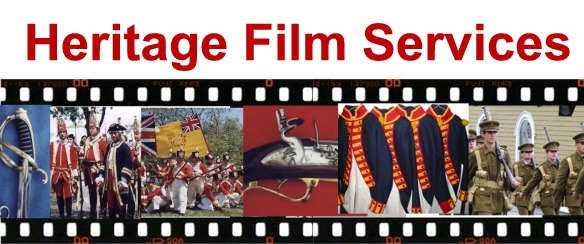 Screen Credits and Contributions Products and Services
Image Gallery
The following photoss are from the award winning CBC production Canada: A People's History Our role in this production was extensive. For example in Battle of the Plains of Abraham sequences we (1) found the film location, (2) consulted on each stage of the historic battle, (3) storyboarded the sequences with the director, (4) designed the costumes and equipment, (5) selected the special skills extras, (6) trained other extras, (7) choreographed the battle sequences, and (8) manufactured numerous props and costumes.
(special thanks to Canadian Broadcasting Corporation for their kind permission)

© © Copyright 1995-2019: Unless otherwise noted, all information, images, data contained within this website is protected by copyright under international law. Any unauthorized use of material contained here is strictly forbidden. All rights reserved. Access Heritage Inc (formerly The Discriminating General) is in no way to be held accountable for the use of any content on this website. See Conditions of Use.