New Additions and Specials

Most deals can be found throughout our website!
Muskets and Pistols:

Swords:
Other Reproductions:

British WW1 and WW2 Brodie Helmets

see our World War one section for details

(PLEASE NOTE: Reproduction World War 2 Brodie Helmets also available for
69.00US 89.00CAN Code: WW2004 - same size)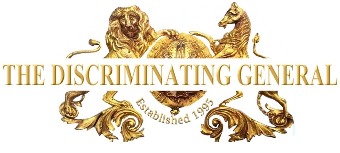 © Copyright 1995-2016: Unless otherwise noted, all information, images, data contained within this website is protected by copyright under international law. Any unauthorized use of material contained here is strictly forbidden. All rights reserved. Access Heritage Inc (formerly The Discriminating General) is in no way to be held accountable for the use of any content on this website. See Conditions of Use.