Share
French 1733 Military Pistol
War of the Austrian Succession - Culloden - French and Indian War - American Revolution
---
Historical Background

The French 1733 Pistol with steel hardware was designed for the French Navy. As such one can imagine many fell into the hands of pirates and privateers roaming the seas of the first half of the 18th century it is therefore not surprising that this has become a popular pistol for the film industry. For example, in the hit series Black Sails one of the main characters (far right) is shown sporting one, conveniently attached to his belt using the pistol belt hook:


Black Sails. (courtesy STARZ) Second from the left has the brass version of the same pistol.

However this was not the only use of this pistol. When the American Revolution broke out, Continental forces were desperate for arms. Benjamin Franklin turned to the French government, purchasing a number of these pistols. It is unknown how they were distributed but it is suspected that that both the Army and Navy received them.

Specifications

This reproduction is a copy of one manufactured by J L. CARRIER which is marked on the lock. This gunsmith was one of a number contracted in the St. Etienne area to fill military contracts for the french. This is a faithful copy of an original from the Musee de l'Armee in Paris right down to the hand hewed stock and hand fitting. The barrel is 12 inches long and is a .64 calibre and the pistol's overall length is 19 3/4 inches.

The lock is made with strong durable springs and has a case-hardened frizzen (hammer) that throws good sparks. We use a industrial case-hardening factory process that makes sparking both more reliable and longer lasting. Presently no other musket provider uses this technique.

As with all our other flintlocks, the vent is not drilled (read details below) so we can ship easily to our door throughout North America and to Europe and the UK. Aside from that they are exactly like the originals. A fine addition to any collection.

French 1733 Navy Pistol: 349.00 439.00 (MTS-030B)

- Money-back Guarantee - Shipped to your Door -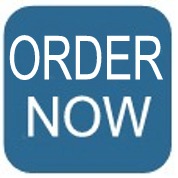 For shipping costs and other details see our Muskets section

Our Guarantee

If upon receiving your musket you are not completely happy with your purchase, you may return it for a refund. All we ask is you cover the shipping costs. It has to be returned in two weeks of receipt and be in its original state (unaltered and unmodified).

Non-Firing State

We sell historically accurate muskets and pistols in a non-firing state. This allows us to comply with various local, state, national and international firearms regulations, along with shipping company policy restrictions. A certified gunsmith may decide to alter a musket or pistol to a firing state by drilling the vent hole and test firing it. We are not legally responsible for any alteration from its present non-firing state. Please read our Conditions of Use and Legal Disclaimer. The customer is expected to be aware of the laws of their locality that govern products of this nature.

Pistols are considered restricted weapons in Canada and in a number of other countries. Please consult with local authorities before making or converting any replica pistol into a firing state. We are not legally responsible for any infractions or ignorance of the law by the customer.


© Copyright 1995-2018: Unless otherwise noted, all information, images, data contained within this website is protected by copyright under international law. Any unauthorized use of material contained here is strictly forbidden. All rights reserved. Access Heritage Inc (formerly The Discriminating General) is in no way to be held accountable for the use of any content on this website. See Conditions of Use.