Share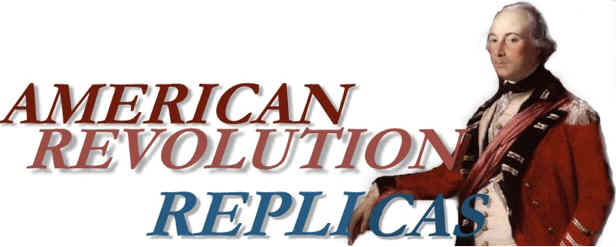 ---
American Revolution Gold, Silver, Brass, Copper and Pewter Buttons
Military Uniform Braid, Lace, and Cord
British Army Cartridge Pouch (Box)
British Army Painted Knapsacks
Shoe Buckles, Wool Cloth, Officer Sashes, and other products
Pattern 1768 Bearskin Cap
We are reproducing the proper model 1768 Bearskin Cap which possesses a tin panel stiffener. Our pattern is based on the original 97th Regiment examples in Scotland and is in every respect perfectly authentic. Even the rear patch is made of wool that is custom-dyed to the madder red colour used at the time.
1768 Bearskin Cap with Painted Plate and Woolen Cords.........$495.00
Uniforms and Accoutrements
We have reproduced complete uniforms for the 7th (Royal Fusiliers) Regiment of Foot, 34th officer, Royal Navy, and numerous other items.


- Click Here for FAX Order Form -
- How to Contact Us -

---
Militaryheritage.com Sites:
Seven Years War Website Napoleonic Wars Collection Military Heritage Magazine
Military Music Sound Clip Gallery Home of Access Heritage Inc (formerly The Discriminating General)
---
Our Products and Services:

Our Mission and Clients Product Index Heritage Film Services Seven Years War Replicas
American Rev Replicas Napoleonic Wars Replicas French Nap. Headdress
British Army,1793-1815 British Army, 1816-1856 Military Buttons Military Belt Plates
Swords Sword Knots Military Drums Additional Products...
---
© © Copyright 1995-2019: Unless otherwise noted, all information, images, data contained within this website is protected by copyright under international law. Any unauthorized use of material contained here is strictly forbidden. All rights reserved. Access Heritage Inc (formerly The Discriminating General) is in no way to be held accountable for the use of any content on this website. See Conditions of Use.