Share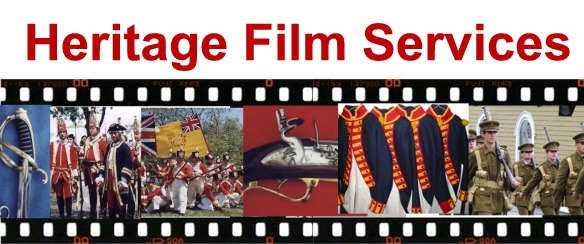 provided the military costume, weapons, and equipment for the October 2014 Broadway production Amazing Grace: A New Musical
See it at the Nederlander Theatre in New York starting June 25, 2016
Bringing history to life is our specialty and film companies from around the world have benefited from our expertise. Since American, British, Canadian and French National Museums are as well our regular clients, film production staff can rest assured they are getting the right technical advice. Our reputation for providing timely, cost-effective, and historically-correct products has allowed us to work with some of the best Production Designers in the industry.
Our Team Screen Credits and Contributions Products and Services
See some images of documentary productions
See images of recent museum projects
---
Militaryheritage.com Sites:
French and Indian War Website The War of 1812 Website Napoleonic Wars Collection
Military Heritage Magazine The General's Arms Collection Music Sound Clip Gallery Home
---
Our Products and Services:

Our Mission and Clients Heritage Film Services Seven Years War Replicas American Rev Replicas Napoleonic Wars Replicas
French Nap. Headdress British Army Products,1793-1815 British Army Products, 1816-1856 Muskets and Pistols Military Buttons
Military Belt Plates Swords Sword Knots Military Drums Additional Products...
---

© Copyright 1995-2019: Unless otherwise noted, all information, images, data contained within this website is protected by copyright under international law. Any unauthorized use of material contained here is strictly forbidden. All rights reserved. Access Heritage Inc (formerly The Discriminating General) is in no way to be held accountable for the use of any content on this website. See Conditions of Use.